DALŠÍ ROČNÍK NEZÁVISLÉ MLM AKADEMIE
Go Life: Více než jen multi-level firma
Go Life je mezinárodní multi-level marketingová (MLM) společnost, která se neustále snaží překonávat hranice v oblasti osobního rozvoje a zdraví. Její hlavní hodnoty a filozofie jsou založeny na poskytování produktů a služeb, které mohou zlepšit kvalitu života jednotlivců po celém světě. Při pohledu na historii a kulturu Go Life, na to, co vyrábí a prodává, na její zapojení do komunity a na její hospodářský výkon na trhu, je jasné, že tato firma je mnohem více než jen další MLM společnost.
Go Life byla založena v roce 2014 a od té doby se zaměřuje na poskytování kvalitních produktů a služeb v oblasti zdraví a wellness. Vyrábí a prodává širokou škálu výrobků, včetně doplňků stravy, kosmetických výrobků a produktů pro péči o domácnost. Go Life úzce spolupracuje s odborníky na zdraví a výživu, aby zajišťovala, že její produkty jsou bezpečné, efektivní a vysoce kvalitní.
Go Life se také věnuje poskytování vzdělávacích zdrojů a nástrojů, které pomáhají lidem dosáhnout svých osobních a profesionálních cílů. To zahrnuje on-line kurzy, semináře a workshopy zaměřené na různé aspekty osobního rozvoje, jako je sebevědomí, finanční gramotnost, vedení a komunikace.
Jedním z klíčových aspektů kultury Go Life je silný důraz na komunitu. Firma věří, že její síla a úspěch pramení z jejích lidí – jak distributorů, tak zákazníků. Proto se Go Life aktivně zapojuje do místních komunit a podporuje různé charitativní iniciativy a projekty.
Co se týče výsledků na trhu, Go Life se může pochlubit impresivními čísly. V roce 2020 dosáhla celkového obratu přesahujícího 200 milionů dolarů a má více než 1 milion aktivních distributorů a zákazníků po celém světě. Go Life také zaznamenala rostoucí trend v posledních letech, což naznačuje, že její přístup k obchodu a závazek ke zlepšení kvality života lidí je účinný.
Go Life je přítomna ve více než 50 zemích po celém světě, včetně Ameriky, Evropy, Asie a Austrálie. To ji umožňuje dosáhnout široké škály zákazníků a poskytnout jim přístup k jejím vynikajícím produktům a službám.
Závěrem lze říci, že Go Life je daleko více než jen další MLM společnost. Je to firma, která se zavázala k tomu, aby zlepšovala kvalitu života lidí po celém světě, a to nejen prostřednictvím svých produktů a služeb, ale také prostřednictvím svého důrazu na komunitu a osobní rozvoj. Je to společnost, která skutečně žije své hodnoty a filozofii.
MLM SUMMIT ZDARMA
(už v Neděli od 17 do 23 hod)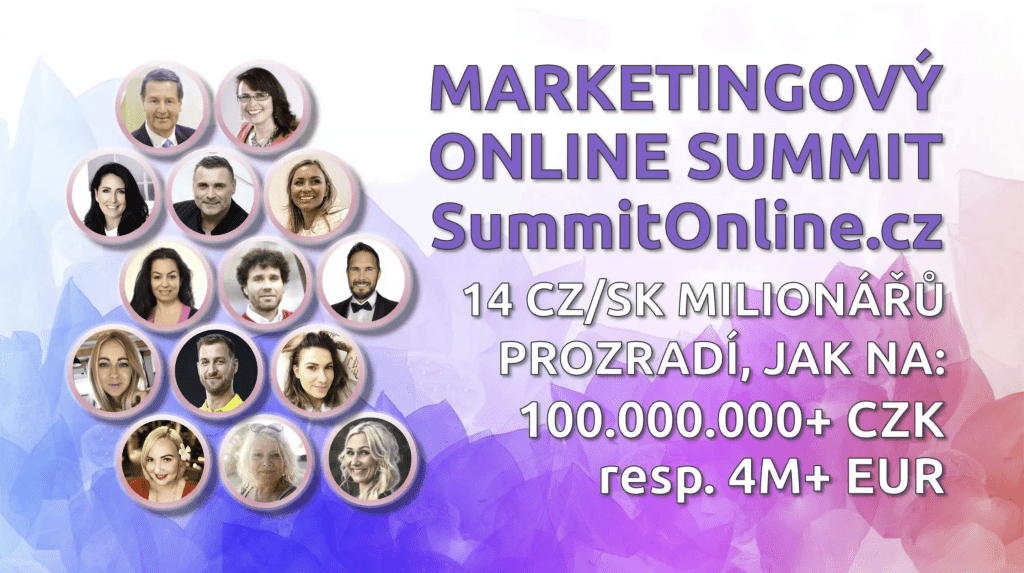 Honem, brzy vysíláme! Zbývá: