DALŠÍ ROČNÍK NEZÁVISLÉ MLM AKADEMIE
LOPOCA je renomovaná multi-level marketingová společnost, která se na trhu pohybuje již deset let. Její jméno je akronymem pro slova "Life of Plenty of Cherished Ambitions", čímž firma podtrhuje svůj zájem o to, aby její partneři dosáhli svých toužeb a ambicí.
Firma LOPOCA byla založena v roce 2011 a od té doby se upevnila svou pozici na trhu jako důvěryhodná a robustní společnost. Její filozofie se zakládá na hodnotách jako jsou důvěra, transparentnost, integrita a závazek k dosažení vynikajících výsledků. Společnost se snaží vytvářet pozitivní změny v životě svých partnerů tím, že jim nabízí unikátní příležitosti.
LOPOCA působí v oblasti online her a sázek, což je odvětví, které v posledních letech prožívá obrovský rozmach. Firma se zaměřuje na poskytování platformy pro sportovní sázení, kde uživatelé mohou sázet na různé sportovní události. Kromě toho společnost nabízí také hru Nugget, která se stala velmi oblíbenou mezi jejími partnery.
Společnost LOPOCA je známá svou silnou komunitou, kterou tvoří lidé z celého světa. Její kultura je postavena na vzájemném respektu a podpoře mezi partnery. Firma se také věnuje vyvíjení vzdělávacích programů a nástrojů, které pomáhají partnům v dosažení jejich ambicí.
LOPOCA působí v několika zemích po celém světě, včetně Rakouska, Německa, Švýcarska, České republiky a mnoha dalších. Společnost je hrdá na svůj dosažený růst a úspěch na trhu. Za dobu své existence dosáhla LOPOCA milionů eur v obratu a vyplácí miliony eur v provizích svým partnerům každý měsíc.
Firma LOPOCA je příkladem úspěšné multi-level marketingové společnosti, která je založena na silných hodnotách a nabízí svým partnerům unikátní příležitosti. Její silná komunita a důraz na vzdělání a růst jsou klíčovými faktory jejího úspěchu na trhu. Firma se neustále snaží zlepšovat své služby a rozšiřovat svou nabídku, aby mohla nadále naplňovat svou filozofii a vize.
MLM SUMMIT ZDARMA
(už v Neděli od 17 do 23 hod)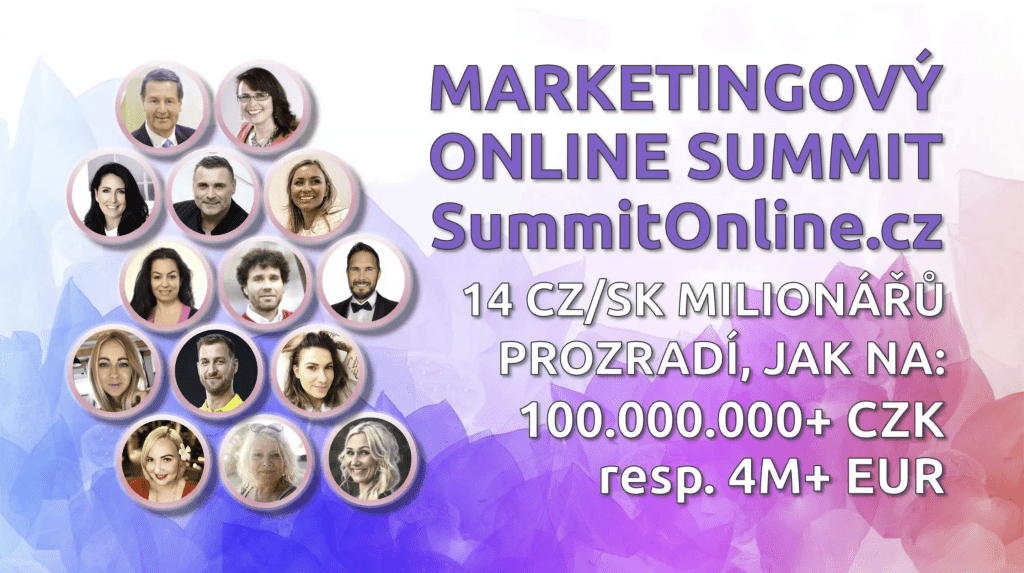 Honem, brzy vysíláme! Zbývá: