DALŠÍ ROČNÍK NEZÁVISLÉ MLM AKADEMIE
"Mnohoúrovňový marketing: Prosazující životní styl MARY KAY"
Vítejte na našem WordPress blogu, kde objevujeme různé sféry podnikání a jejich vliv na naše životy. Dnes se budeme zabývat jednou specifickou, ale velmi významnou multilevelovou marketingovou společností, kterou pravděpodobně dobře znáte – Mary Kay.
Firma Mary Kay je mezi námi již více než půl století a od svého založení v roce 1963 se stala jednou z nejznámějších kosmetických značek po celém světě. Kdo by neznal ikonické růžové Cadillacy, které jsou symbolem úspěchu v této firmě? Ale o co se vlastně jedná u této firmy a jak funguje její obchodní model?
Mary Kay je v prvé řadě kosmetická společnost, která vyrábí a prodává širokou škálu produktů pro péči o pleť a make-up. Ale to, co ji odlišuje od ostatních kosmetických značek, je její distribuční model – multi-level marketing (MLM), někdy také označovaný jako síťový marketing.
V multi-level marketingu se produkty firmy neprodávají v obchodech, ale přímo zákazníkům prostřednictvím nezávislých prodejců, v případě Mary Kay jsou to takzvané Beauty Consultants. Tyto konzultantky nejenom prodávají produkty, ale také budují svůj vlastní tým dalších konzultantů, čímž se posouvají do vyšších úrovní v hierarchii firmy a získávají vyšší provize.
Mary Kay je globální značkou, která působí ve více než 40 zemích po celém světě, včetně České republiky. Firma pravidelně rozšiřuje svůj sortiment, aby odpovídala na nejnovější trendy a potřeby zákazníků. Nabízí vše od péče o pleť, přes dekorativní kosmetiku, až po parfémy a wellness produkty.
Co je ale důležité, Mary Kay se vyznačuje silným zaměřením na vzdělávání a podporu svých konzultantů. Firma poskytuje rozsáhlé školení a nástroje, které pomáhají konzultantům v jejich osobním a profesním rozvoji. Navíc je známá svým závazkem k filantropii, především prostřednictvím Mary Kay Foundation, která podporuje ženy postižené rakovinou a domácím násilím.
V souhrnu, Mary Kay je více než jen kosmetická společnost. Je to platforma pro ženy z celého světa, které chtějí vytvářet vlastní podnikání, rozvíjet se a zároveň pomáhat ostatním. A to vše za doprovodu ikonických růžových Cadillaců.
MLM SUMMIT ZDARMA
(už v Neděli od 17 do 23 hod)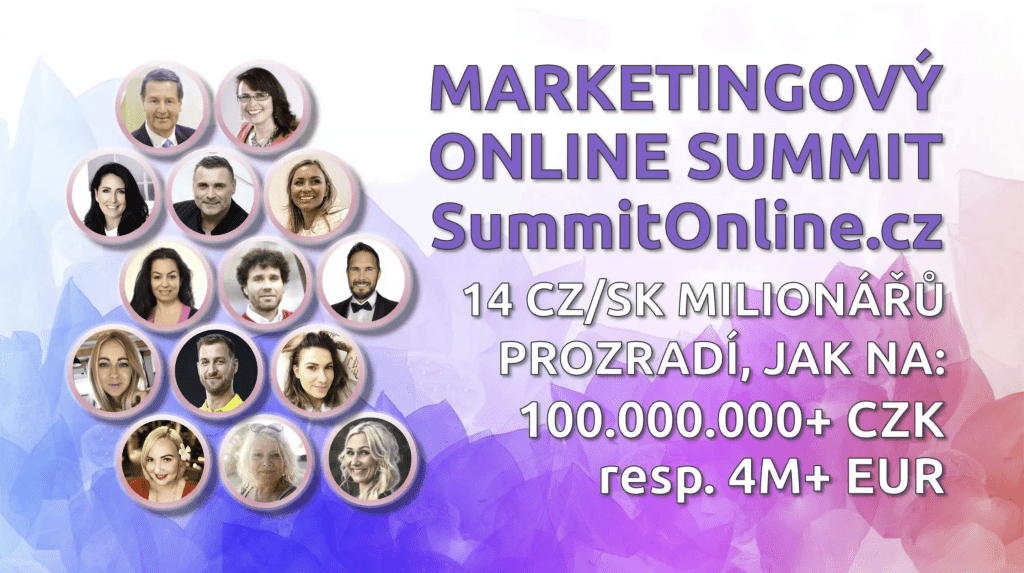 Honem, brzy vysíláme! Zbývá: