DALŠÍ ROČNÍK NEZÁVISLÉ MLM AKADEMIE
eXp Realty: Inovace v realitním sektoru
eXp Realty je mezinárodní realitní společnost, která se odlišuje svým jedinečným, multi-level provizním modelem. Firma, založená v roce 2009, přináší na trh nový přístup, který je založen na cloudové technologii a inovuje tak tradiční realitní průmysl.
Filozofie eXp Realty je založena na čtyřech základních hodnotách: transparentnosti, integritě, spolupráci a inovacích. Společnost se snaží být otevřená a upřímná vůči svým zákazníkům i svým zaměstnancům, a to dělá její služby tak atraktivními.
eXp Realty se považuje za jednu z nejrychleji rostoucích realitních společností na světě a to především díky své unikátní cloudové platformě eXp World. Tato platforma umožňuje realitním makléřům spolupracovat a sdílet své znalosti a zkušenosti bez ohledu na geografickou vzdálenost.
eXp Realty je považována za multi-level marketingovou společnost (MLM) v realitním sektoru, což někdy může vytvářet nedorozumění. Nicméně, eXp Realty se od tradičních MLM firem odlišuje tím, že její provizní model je založen na prodeji nemovitostí, nikoliv na náboru nových členů.
Společnost eXp Realty nabízí řešení pro široké spektrum realitních problémů. Ať už jde o nákup, prodej, pronájem nebo správu nemovitostí, eXp Realty poskytuje komplexní služby, které zahrnují jak komerční, tak rezidenční nemovitosti.
Kultura společnosti eXp Realty je velmi otevřená a inkluzivní. Firma věří, že úspěch je dosažen tím, že se všichni členové týmu cítí hodnotní a respektovaní. Společnost také nabízí širokou škálu vzdělávacích možností a podporuje profesní rozvoj svých zaměstnanců.
eXp Realty působí v mnoha zemích po celém světě. Kromě Spojených států amerických, kde se nachází její hlavní sídlo, společnost expanduje i do dalších zemí včetně Kanady, Austrálie, Velké Británie a Jihoafrické republiky.
Úspěch eXp Realty na trhu je podpořen impozantními čísly. Společnost má více než 50 tisíc realitních makléřů a v roce 2020 dosáhla obratu 1,8 miliardy dolarů. Její rychlý růst a úspěch jsou důkazem, že její inovativní přístup k realitám je efektivní a účinný.
Závěrem lze říci, že eXp Realty je průkopníkem v realitním sektoru, který se odlišuje svým inovativním přístupem a závazkem k transparentnosti a spolupráci. Společnost se neustále rozvíjí a expanduje, což dokazuje, že její jedinečné řešení a služby jsou na trhu velmi žádané.
MLM SUMMIT ZDARMA
(už v Neděli od 17 do 23 hod)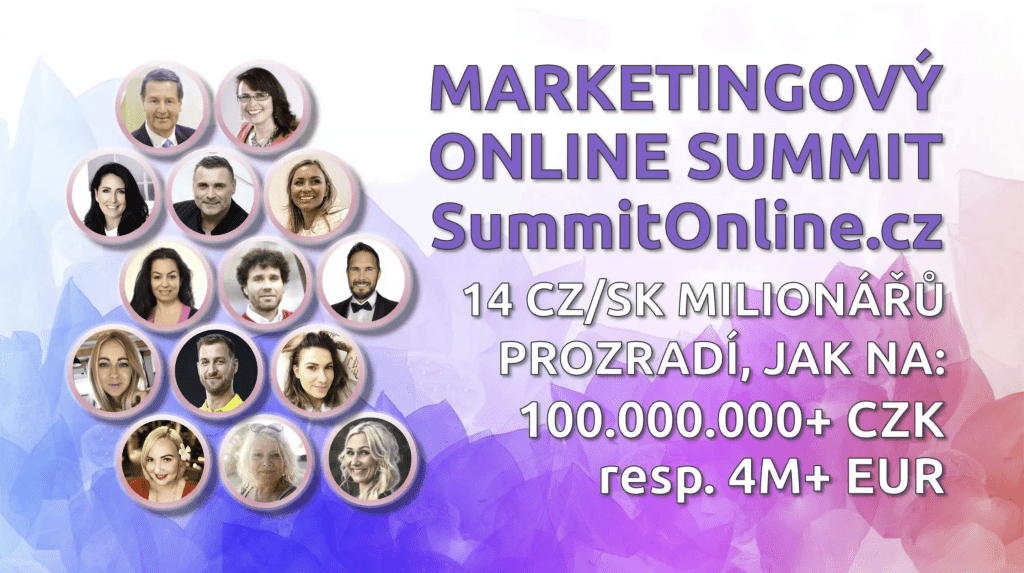 Honem, brzy vysíláme! Zbývá: