DALŠÍ ROČNÍK NEZÁVISLÉ MLM AKADEMIE
LifeWave: Představení inovativní multi-level marketingové společnosti
LifeWave je mezinárodně uznávaná multi-level marketingová (MLM) společnost, která se zaměřuje na vývoj a distribuci wellness a zdravotnických produktů. Její hlavním posláním je přinášet produkty, které podporují pohodu a zdraví, a to prostřednictvím vlastní sítě nezávislých distributorů.
Firma LifeWave byla založena v roce 2004 Davidem Schmidtem, výzkumníkem a vynálezcem, který se dlouhodobě věnuje vývoji technologií pro zlepšení lidského zdraví a výkonnosti. Schmidtovou vizi sdílí celý tým společnosti, který se skládá z odborníků z řad lékařů, vědců a marketérů.
Společnost LifeWave si klade za cíl poskytovat produkty a technologie, které zlepšují kvalitu života lidí po celém světě. Její hlavní filozofií je podpora wellness a zdraví, a to nejen prostřednictvím jejích produktů, ale také prostřednictvím vývoje silné komunity distributorů a zákazníků.
Produkty LifeWave jsou výsledkem let výzkumu a vývoje a zahrnují širokou škálu položek, od výživových doplňků až po náplasti pro zlepšení spánku, energetické úrovně a celkového zdraví. Tyto produkty jsou prodávány prostřednictvím sítě nezávislých distributorů, kteří tvoří podstatnou část komunity společnosti.
LifeWave se také pyšní silnou firemní kulturou, která odráží její zaměření na zdraví, wellness a podporu mezi členy její komunity. Společnost pravidelně pořádá události a školení pro své distributory a poskytuje jim také komplexní podporu a zdroje pro rozvoj jejich podnikání.
LifeWave je globální společnost s působností ve více než 100 zemích po celém světě. Distributoři a zákazníci společnosti pocházejí z různých kultur a životních stylů, čímž vytvářejí dynamickou a multikulturní komunitu.
Výsledky společnosti na trhu jsou stejně impresivní jako její produkty a filozofie. Od svého vzniku v roce 2004 firma dosáhla celosvětových prodejů v hodnotě více než 500 milionů dolarů a stále roste. To svědčí o její schopnosti nejen vyvinout vysokokvalitní produkty, ale také je účinně distribuovat a prodat.
LifeWave je tedy příkladem inovativní a úspěšné MLM společnosti, která díky svému zaměření na zdraví, wellness a komunitu dokázala nalákat a udržet si širokou základnu zákazníků a distributorů na celém světě. Její silná firemní kultura a kvalitní produkty ji činí atraktivní volbou pro ty, kdo hledají příležitosti v oblasti network marketingu, wellness a zdravotnictví.
MLM SUMMIT ZDARMA
(už v Neděli od 17 do 23 hod)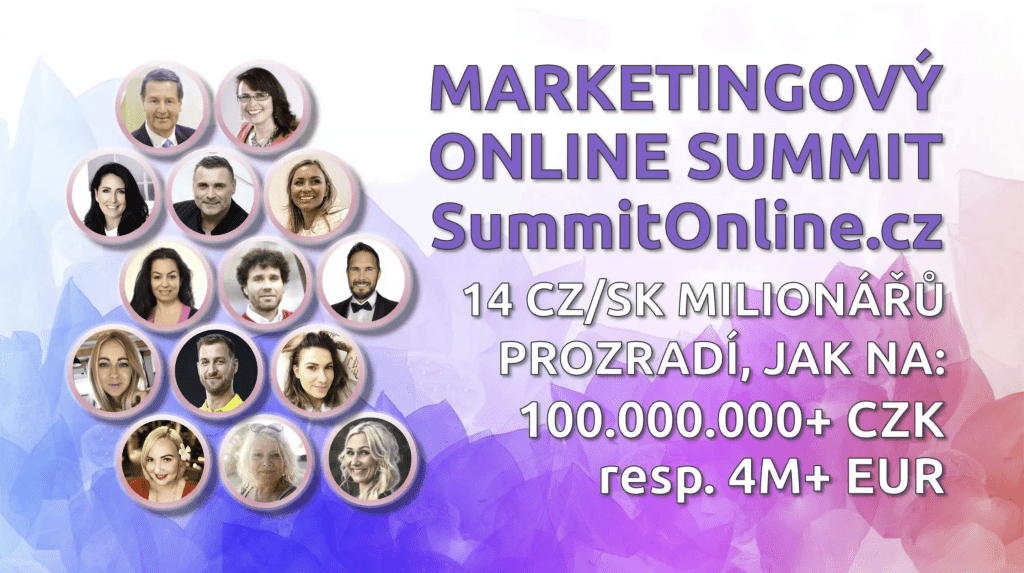 Honem, brzy vysíláme! Zbývá: