DALŠÍ ROČNÍK NEZÁVISLÉ MLM AKADEMIE
PrimeMyBody je firma, která působí v multi-level marketingu (MLM), se zaměřením na wellness a zdravý životní styl. Její filozofie a hodnoty jsou založeny na přesvědčení, že každý z nás má právo na nejvyšší kvalitu života a že toto právo zahrnujeme své vlastní zdraví a wellness. Firma byla založena v roce 2013 v Texasu, USA, a od té doby se rozrostla do několika zemí po celém světě.
Hlavním produktem PrimeMyBody je jejich výtažek z konopí, který je zpracován do různých forem, jako jsou oleje a krémy. Tato široká škála produktů je navržena tak, aby pomáhala lidem vyrovnat se s řadou zdravotních problémů, jako jsou bolesti, úzkost, nespavost a další. Firma vyrábí také doplňky stravy a produkty pro péči o pleť.
PrimeMyBody se považuje za více než jen společnost prodávající wellness produkty. Je to komunita lidí, kteří se vášnivě věnují zlepšování kvality života pro sebe a pro ostatní. Firma klade velký důraz na vzdělávání a podporu svých distributorů a zákazníků. Dodává jim řadu nástrojů a zdrojů, které jim pomáhají dosáhnout svých osobních a profesionálních cílů.
PrimeMyBody působí ve více než 50 zemích po celém světě, včetně USA, Kanady, Austrálie a mnoha zemí v Evropě a Asii. V roce 2020 dosáhla globální prodeje ve výši kolem 40 milionů dolarů a má více než 200 tisíc distributorů.
Firma je hrdá na své výsledky na trhu a na pozitivní dopad, který má na životy lidí. PrimeMyBody tvrdí, že její produkty pomáhají tisícům lidí dosáhnout lepšího zdraví a wellness. Také se chlubí tím, že její MLM model přináší finanční příležitosti pro lidi, kteří hledají způsob, jak si vydělat peníze, zatímco pomáhají ostatním.
Celkově je PrimeMyBody multi-level marketingová firma, která se zaměřuje na wellness a zdraví. S jejími produkty a podporou se snaží pomáhat lidem zlepšovat kvalitu svého života. Je to komunita, která sdílí stejné hodnoty a cíle, a to zlepšit zdraví a wellness lidí po celém světě.
MLM SUMMIT ZDARMA
(už v Neděli od 17 do 23 hod)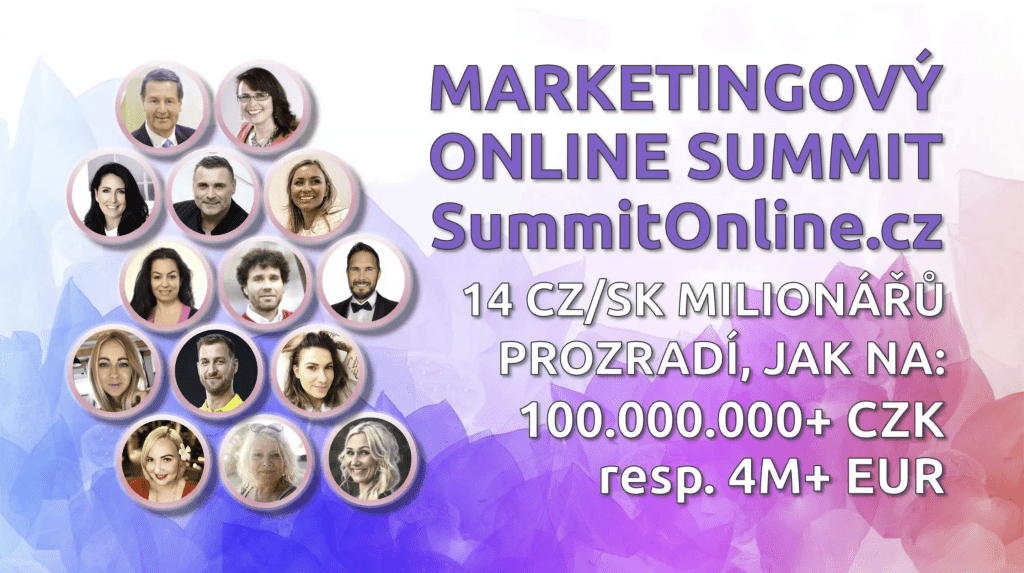 Honem, brzy vysíláme! Zbývá: