DALŠÍ ROČNÍK NEZÁVISLÉ MLM AKADEMIE
The Bump Card je inovativní multi-level (MLM) firma, která se specializuje na marketingové řešení pro malé podnikatele a individuální marketéry. Založená v roce 2019, tato firma se od počátku zaměřila na řešení problémů v oblasti tradičního marketingu a reklamy, a to prostřednictvím využití technologie NFC (Near Field Communication).
The Bump Card je hrdá na svou kulturu a komunitu, která se vyznačuje svou otevřeností a podporou. Členové týmu jsou podporováni, aby se vzájemně učili a sdíleli své zkušenosti a nápady. Firma považuje své členy za svou největší sílu a těžiště svého růstu.
Filozofií společnosti The Bump Card je nabídnout jednoduchý, ale efektivní marketingový nástroj, který je dostupný pro každého. Její hodnoty jsou založené na transparentnosti, inovace, spolupráci a kvalitě. Společnost se snaží neustále zlepšovat a vylepšovat své produkty a služby, aby vyhovovala potřebám svých zákazníků.
Produktem, který The Bump Card nabízí, je unikátní vizitka o velikosti kreditní karty, která využívá technologii NFC. Tato karta umožňuje uživatelům sdílet své kontaktní informace, webové stránky, sociální sítě a další relevantní informace prostřednictvím jednoduchého dotyku s kompatibilním smartphonem. Tímto způsobem firma řeší problém přeplnění trhu tradičními marketingovými materiály a nabízí uživatelům efektivnější a modernější způsob prezentace.
The Bump Card působí na mezinárodní úrovni a má klienty po celém světě. První rok na trhu firma dosáhla rychlého růstu a rozšířila svou komunitu do několika zemí. Společnost také oznámila, že dosáhla dvouciferného procentuálního růstu měsíčně v prvním roce své existence.
Společnost The Bump Card je důkazem toho, že inovace a technologie mohou mít vliv na tradiční obchodní modely, jako je multi-level marketing. Její jedinečný produkt a přístup k podnikání ji umístil na přední místa v oboru MLM a ukázal cestu k efektivnějšímu a modernějšímu způsobu marketingu. S její podporou a službami mohou malé podniky a individuální marketéři rozšířit svůj dosah a zvýšit svou viditelnost na trhu.
MLM SUMMIT ZDARMA
(už v Neděli od 17 do 23 hod)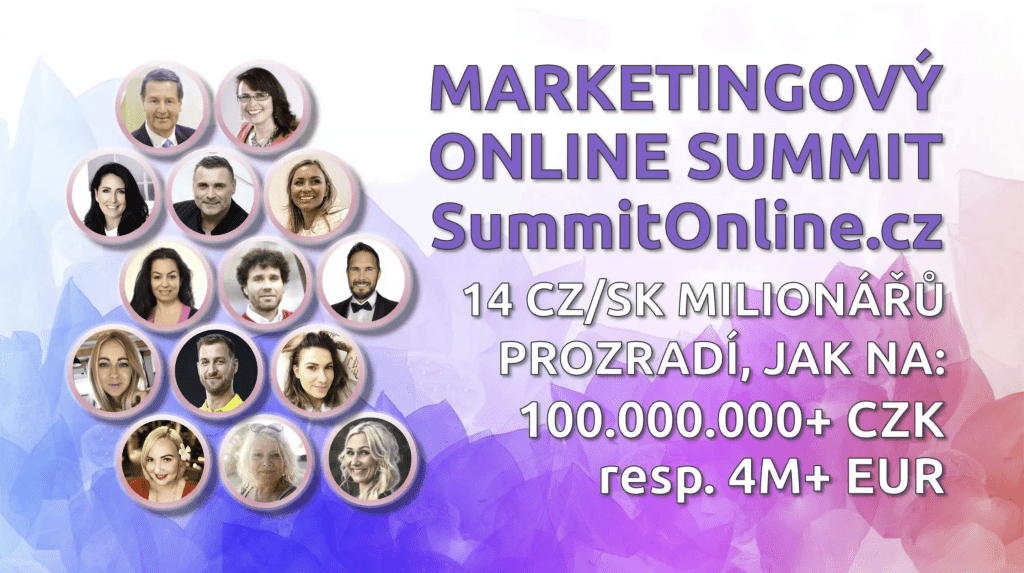 Honem, brzy vysíláme! Zbývá: