DALŠÍ ROČNÍK NEZÁVISLÉ MLM AKADEMIE
The Happy Co., která představuje nový trend v oblasti multi-level marketingu, je jedna z těch společností, které se zaměřují na poskytování produktů a řešení, které lidem pomáhají dosáhnout štěstí a spokojenosti ve svém životě. Tato společnost, která hrdě nosí svůj název, se od svého založení v roce 2014 stala symbolem radosti, energie a pozitivního myšlení.
The Happy Co. klade důraz na hodnoty jako je trvalá udržitelnost, inovace a pozitivní přístup k životu. Filozofií firmy je povzbuzovat lidi, aby vedli šťastnější a zdravější životy. The Happy Co. věří, že štěstí je cesta, ne cíl, a že to je něco, co můžeme sdílet s ostatními.
Společnost se specializuje na výrobu a distribuci produktů určených k podpoře tělesného a duševního zdraví. Nabízí širokou škálu produktů včetně vitamínů, doplňků stravy, energetických nápojů a dalších produktů, které pomáhají lidem dosáhnout lepšího zdraví a štěstí. Tyto produkty jsou prodávány prostřednictvím sítě nezávislých distributorů, kteří mají možnost budovat svůj vlastní podnikatelský plán a dosahovat finanční nezávislosti.
The Happy Co. se snaží řešit mnoho problémů, kterým lidé čelí v dnešní společnosti, jako je stres, úzkost, nedostatek energie a nezdravý životní styl. Společnost se snaží tyto problémy řešit prostřednictvím svých produktů a své komunity, která povzbuzuje lidi, aby se starali o své zdraví a hledali způsoby, jak dosáhnout štěstí a spokojenosti ve svém životě.
Kultura a komunita The Happy Co. jsou stejně důležité jako její produkty. Společnost vytváří silnou komunitu lidí, kteří se podporují a povzbuzují k tomu, aby dosáhli svých cílů a snů. The Happy Co. má také silný zájem o udržitelnost a je odhodlána minimalizovat svůj dopad na životní prostředí.
Společnost The Happy Co. působí na mezinárodní úrovni a má pobočky v mnoha zemích po celém světě. Od svého založení v roce 2014 firma rychle rostla a dosáhla impozantních výsledků na trhu. Společnost nyní představuje více než milion distributorů po celém světě a dosáhla obratu přesahujícího 100 milionů dolarů ročně.
Struktura The Happy Co., která spojuje prvky síťového marketingu a e-commerce, jim dovoluje rychle a efektivně růst. Společnost také využívá nejmodernější technologie a inovace, aby zůstala na špici v oblasti wellness a zdraví.
V dnešní době, kdy jsou stres a úzkost na vzestupu, The Happy Co. nabízí řešení a produkty, které mohou pomoci lidem dosáhnout štěstí a zdraví. A s rychlým růstem a širokou mezinárodní přítomností, společnost The Happy Co. je jasným příkladem toho, jak může být multi-level marketing úspěšně využit k dosažení pozitivního dopadu na životy lidí po celém světě.
MLM SUMMIT ZDARMA
(už v Neděli od 17 do 23 hod)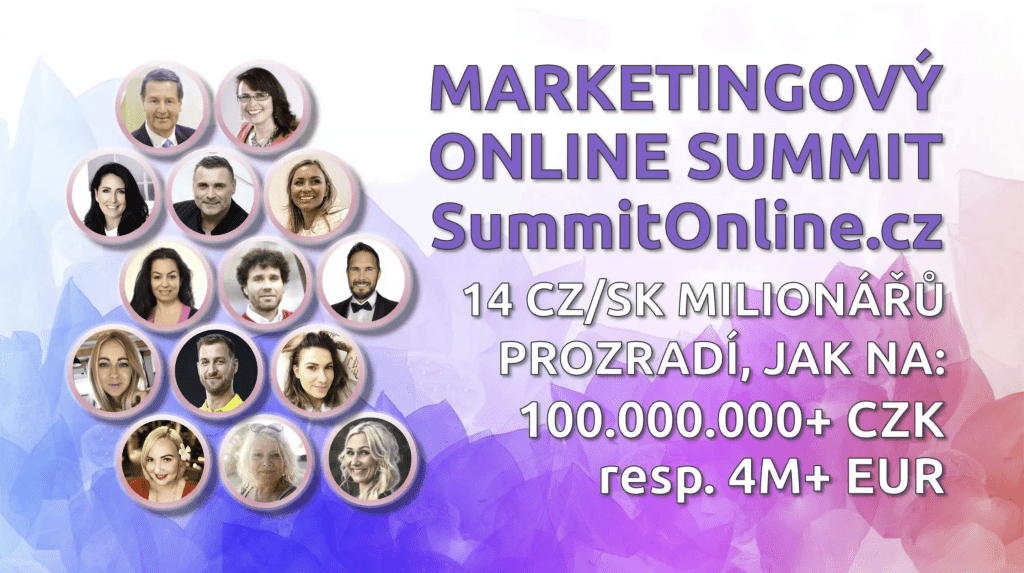 Honem, brzy vysíláme! Zbývá: