DALŠÍ ROČNÍK NEZÁVISLÉ MLM AKADEMIE
The Healthstyle Emporium je nejen multi-level marketingová firma, ale také komunita lidí, která se snaží inspirovat a podporovat lidi z celého světa, aby žili zdravější a šťastnější životy. Hlavním posláním společnosti je šířit vědomí o holistickém zdraví, což je přístup, který zahrnuje tělesné, mentální, emocionální a duchovní aspekty zdraví, a to prostřednictvím vzdělávání, podpory a produktů.
Firma byla založena v roce 2016 a od té doby působí na mezinárodní úrovni. Její zakladatelka Bella Zanesco, světově uznávaná koučka a mentorka, chtěla vytvořit prostředí, kde by lidé mohli objevovat svou cestu k holistickému zdraví a šťastnému životu.
The Healthstyle Emporium se specializuje na poskytování programů pro zdravý životní styl s podporou jejich zkušených koučů a mentorů. Nabízejí širokou škálu produktů a služeb, které zahrnují vše od fitness a výživy až po duševní zdraví a seberealizaci. Jejich produkty zahrnují doplňky stravy, detoxikační programy, digitální zdravotnické programy a mnoho dalšího.
Firma se snaží řešit problémy spojené s moderním způsobem života, jako je stres, nedostatek pohybu, nevyvážená strava a další. Poskytují nejen produkty, ale také odborné poradenství a podporu, aby jim pomohli dosáhnout jejich cílů.
Kultura The Healthstyle Emporium je založena na hodnotách společenství, podpory a sdílení. Jejich komunita je tvořena tisíci lidí z celého světa, kteří se snaží cestou ke zdravějšímu a šťastnějšímu životu podporovat navzájem.
Co se týče jejich výsledků na trhu, The Healthstyle Emporium má za sebou několik úspěchů. Během své krátké existence se firma rozrostla do více než 30 zemí po celém světě, a stále se rozšiřuje. Jejich výrobky a programy byly hodnoceny jako vysoce efektivní, s tisíci spokojených zákazníků.
Navzdory své relativně krátké existenci, The Healthstyle Emporium zaznamenala neuvěřitelný růst. Díky svým inovativním produktům a službám, stejně jako svému silnému důrazu na komunitu a podporu, se firma stala jedním z klíčových hráčů v oblasti holistického zdraví a wellness.
MLM SUMMIT ZDARMA
(už v Neděli od 17 do 23 hod)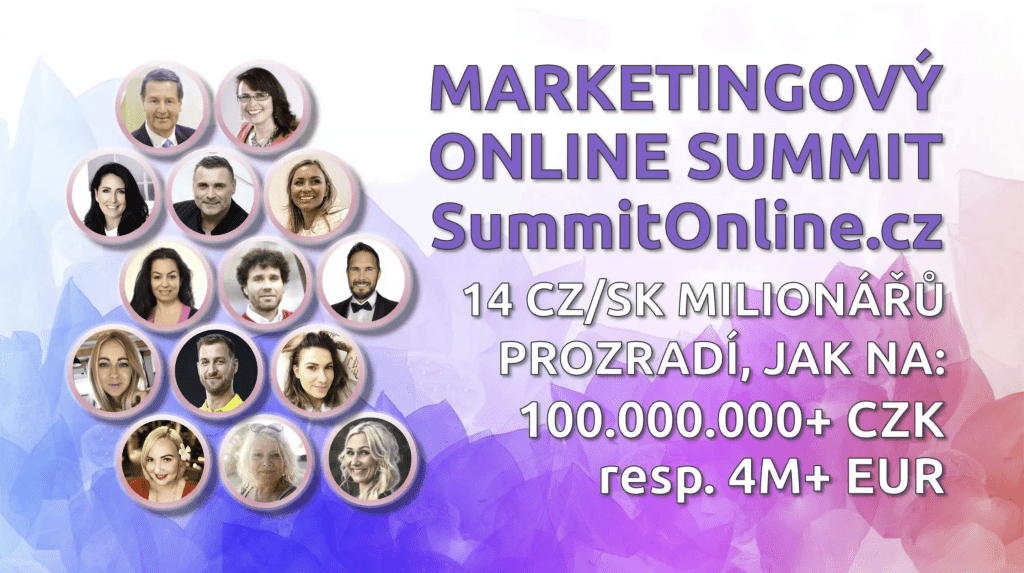 Honem, brzy vysíláme! Zbývá: