DALŠÍ ROČNÍK NEZÁVISLÉ MLM AKADEMIE
Název "Velovita" může být pro některé čtenáře nový a neznámý. Nicméně, tato multi-level marketingová (MLM) společnost si rychle nachází cestu ke svým zákazníkům. Velovita je také známá jako sociální platforma, která je založena na hodnotách zdraví, wellness a výživy. Jejím hlavním cílem je pomoci lidem žít zdravější, šťastnější a plnější životy.
Velovita byla založena v roce 2020, takže je to relativně nová společnost. Ale i přes svou krátkou historii, se již prokázala jako silný hráč v MLM průmyslu. Za tímto úspěchem stojí její zakladatelé, Kosta Gara a Jeff Mack, kteří mají bohaté zkušenosti v oboru a velké sny o tom, co chtějí se svým podnikáním dosáhnout.
Velovita se zabývá výrobou, prodejem a distribucí výživových doplňků. Její hlavní produkt, známý jako "Bran", je formulován tak, aby podporoval zdraví mozku. Tento doplněk je navržen tak, aby pomohl zlepšit koncentraci, zlepšit náladu a podporovat celkové zdraví mozku. To je důvod, proč je oblíbený mezi studenty, profesionály a všemi, kteří hledají způsob, jak zlepšit své mentální schopnosti.
Tato firma se velmi zavázala k tvorbě kultury a komunity, která podporuje zdraví a wellness. Velovita vytváří sítě distributorů a zákazníků, kteří sdílejí podobné hodnoty a cíle. Jejich platforma také nabízí školení, podporu a nástroje, které pomáhají jejich členům dosáhnout osobního a profesního úspěchu.
Velovita má globální přítomnost, která se rozšiřuje do několika zemí po celém světě. Její silné zastoupení je jak v severní Americe, tak i v dalších částech světa. Tento rozsah naznačuje, že Velovita má potenciál dosáhnout velkých výsledků v MLM oboru.
Co se týče výsledků na trhu, statistiky Velovity jsou slibné. Za krátkou dobu své existence se společnosti podařilo vybudovat silnou zákaznickou základnu a řadu loajálních distributorů. I když konkrétní obchodní metriky nejsou veřejně dostupné, Velovita je hodnocena jako prosperující a rychle rostoucí společnost.
Závěrem, Velovita je multi-level marketingová firma, která nabízí produkty pro zdraví a wellness a zároveň vytváří pozoruhodnou kulturu a komunitu. S jejím zaměřením na zdraví mozku, podporu svých členů a globální přítomností, Velovita má potenciál stát se významným hráčem v MLM průmyslu.
MLM SUMMIT ZDARMA
(už v Neděli od 17 do 23 hod)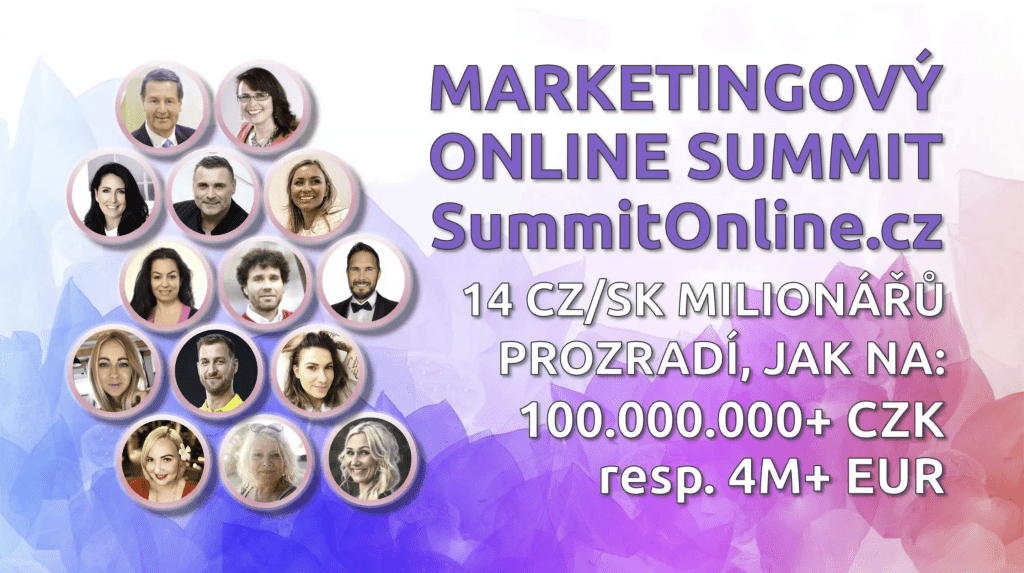 Honem, brzy vysíláme! Zbývá: