DALŠÍ ROČNÍK NEZÁVISLÉ MLM AKADEMIE
Vida Divina: Multi-Level Firma zaměřená na Zdraví a Wellness
Vida Divina je mezinárodní multi-level marketingová společnost, která se specializuje na výrobu a prodej zdravotnických a wellness produktů. Firma byla založena v roce 2016 Armandem Puyoltem, který je v oboru multi-level marketingu uznávanou osobností.
Hodnoty a Filozofie
Vida Divina se zaměřuje na poskytování produktů, které jsou vysoce kvalitní, cenově dostupné a především přínosné pro zdraví. Společnost si klade za cíl pomoci lidem dosáhnout zdravějšího životního stylu a zároveň jim poskytnout příležitost k finančnímu nezávislosti prostřednictvím jejich multi-level marketingového plánu.
Produkty a Služby
Produkty Vida Divina se pohybují od přírodních doplňků stravy, superpotravin a detoxikačních čajů až po kosmetiku a péči o domácnost. Jejich nejznámějším produktem je TeDivina, detoxikační čaj obsahující více než 12 léčivých bylin. Firma také nabízí produkty pro hubnutí, péči o pleť, nápoje pro zdraví a výživu, produkty pro domácnost a dokonce i pro produkty pro domácí mazlíčky.
Řešení Problémů
Vida Divina řeší řadu zdravotních problémů, které mnozí lidé dnes představují. Jejich produkty jsou navrženy tak, aby podporovaly zdraví srdce, trávení, imunitní systém, hubnutí a mnoho dalších aspektů zdraví. Firma také nabízí řešení pro lidi, kteří hledají alternativní zdroje příjmů nebo touží po finanční nezávislosti.
Kultura a Komunita
Vida Divina má silnou firemní kulturu založenou na hodnotách jako je integrita, důvěra a komunita. Firma se pyšní tím, že poskytuje svým distributorům a zákazníkům nejen produkty, ale také vzdělání, podporu a příležitosti. Jejich komunita distributorů se rozrostla do celého světa a je charakterizována vzájemnou podporou, motivací a sdílením úspěchů.
Působení a Výsledky na Trhu
Vida Divina působí v celé řadě zemí po celém světě, včetně USA, Mexika, Kolumbie, Ekvádoru, Peru, Filipín a mnoha dalších. Od svého založení v roce 2016 firma rychle roste a dosahuje impozantních výsledků na trhu.
V roce 2017 dosáhla společnost obratu 231 milionů dolarů a v roce 2018 to bylo již 216 milionů dolarů. To ukazuje stabilitu a trvalou poptávku po produktech Vida Divina.
Závěrem
Vida Divina je multi-level marketingová společnost, která se specializuje na zdravotnické a wellness produkty. Její silný důraz na kvalitu, zdraví a finanční nezávislost ji odlišuje od mnoha jiných firem v oboru. Se svými impozantními výsledky na trhu a rychlým růstem se očekává, že Vida Divina bude nadále hrát důležitou roli v oboru zdraví a wellness.
MLM SUMMIT ZDARMA
(už v Neděli od 17 do 23 hod)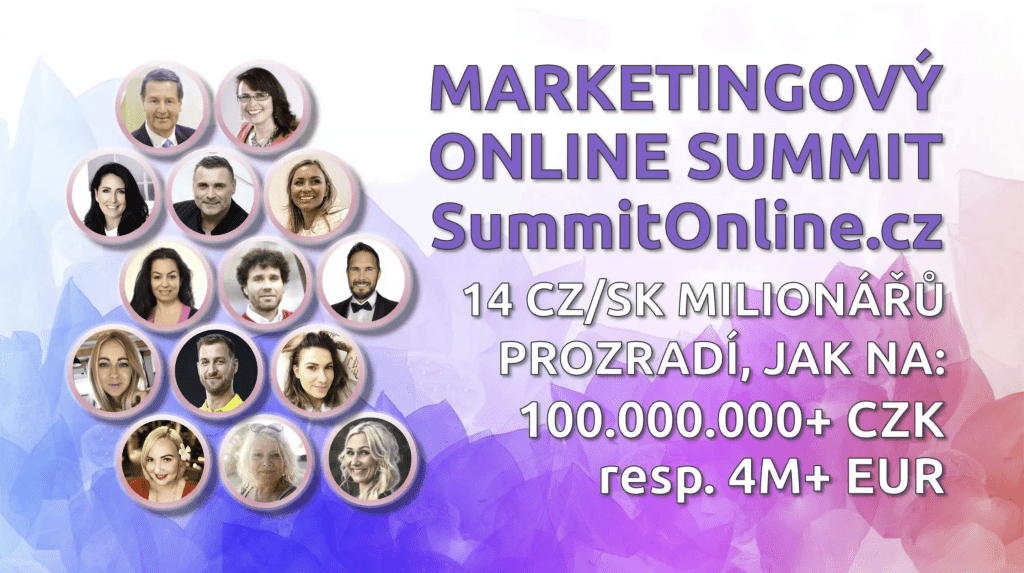 Honem, brzy vysíláme! Zbývá: