DALŠÍ ROČNÍK NEZÁVISLÉ MLM AKADEMIE
MyDailyChoice je dynamická a inovativní společnost zaměřená na průmysl multi-level marketingu (MLM). Jedná se o přední společnost v oblasti wellness a zdraví, která pomáhá lidem dosáhnout maximálního životního potenciálu prostřednictvím kvalitních produktů a příležitostí k rozvoji podnikání.
Základními hodnotami společnosti MyDailyChoice jsou integrita, inovace a kvalita. Společnost je hrdá na poskytování přístupu k produktům, které jsou nejen vysoce kvalitní, ale také jsou na špičce technologického pokroku. Filozofie společnosti je založena na přesvědčení, že každý člověk by měl mít možnost dosáhnout svého maximálního potenciálu a žít život svých snů. Tato filozofie se projevuje v přístupu společnosti k podnikání, který je založen na podpoře a povzbuzování každého člena její komunity.
Společnost MyDailyChoice byla založena v roce 2014 Joshem a Jenna Zwagilovými a od té doby si vybudovala silnou pozici na trhu. Od svého založení si společnost vybudovala silnou pozici na trhu a působí v široké škále zemí po celém světě.
MyDailyChoice se zabývá výrobou a prodejem široké škály produktů, včetně doplňků stravy, kosmetiky a produktů pro péči o domácnost. Produkty společnosti jsou navrženy tak, aby pomáhaly lidem dosáhnout lepšího zdraví a celkové pohody. To zahrnuje produkty, které podporují zdravý životní styl, jako jsou doplňky stravy, které pomáhají zlepšit zdraví a vitalitu, a produkty, které pomáhají podporovat zdravý životní styl, jako jsou biologicky aktivní doplňky.
Kultura a komunita MyDailyChoice jsou založeny na podpoře a spolupráci. Společnost věří, že úspěch je dosažen tím, že se lidé navzájem podporují a povzbuzují, a to se odráží v její komunitě, která je plná pozitivní energie a podpory.
Společnost MyDailyChoice má silnou přítomnost na globální úrovni, s pobočkami v mnoha zemích po celém světě. Společnost prodává své produkty v mnoha zemích, včetně USA, Kanady, Velké Británie, Austrálie a mnoha dalších.
Co se týče výsledků na trhu, společnost MyDailyChoice je na vzestupu. V roce 2020 dosáhla celkových tržeb 170 milionů dolarů a od svého založení v roce 2014 dosáhla kumulativních tržeb více než 400 milionů dolarů. Tato čísla jsou důkazem úspěchu a růstu společnosti.
Ve světě MLM je MyDailyChoice považována za jednu z nejrychleji rostoucích společností. Její úspěch je důkazem silného vedení, vysokokvalitních produktů a závazku k poskytování příležitostí pro lidi po celém světě.
MLM SUMMIT ZDARMA
(už v Neděli od 17 do 23 hod)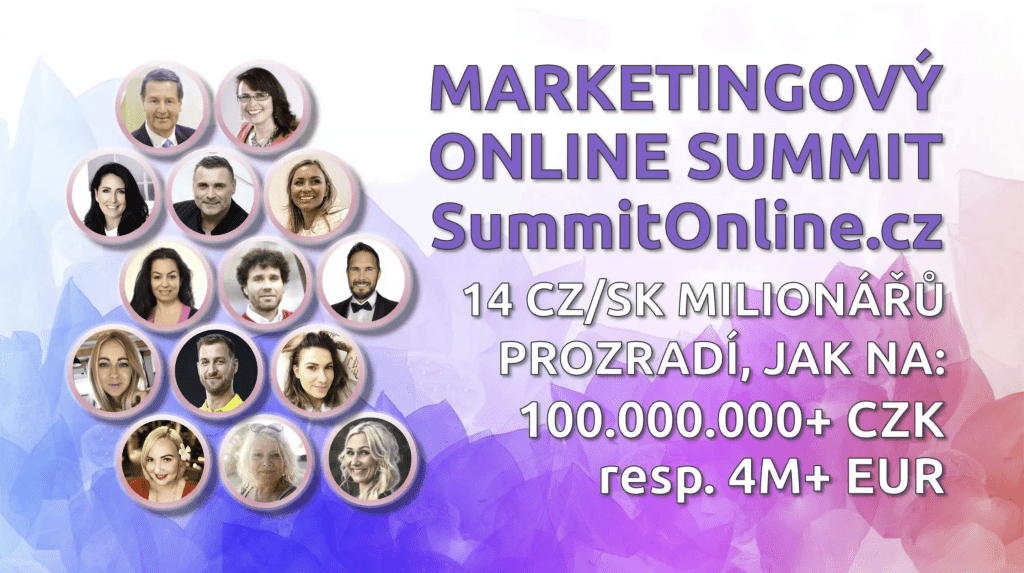 Honem, brzy vysíláme! Zbývá: