DALŠÍ ROČNÍK NEZÁVISLÉ MLM AKADEMIE
ORGANO: Spojení síly bylin a podnikání
ORGANO je jedním z nejprominentnějších hráčů na poli multi-level marketingu (MLM). Tato firma založená v roce 2008 je známa především výrobou a prodejem prémiových produktů založených na léčivých účincích houby Ganoderma.
Filozofie a hodnoty firmy
ORGANO je firma založená na filozofii "Změna životů". Věří, že každý jednotlivec má potenciál dosáhnout úspěchu a prosperitu. Centralizace celého procesu od pěstování a zpracování surovin až po distribuci značkových produktů zaručuje vysokou kvalitu a stoprocentní kontrolu nad celým procesem. Zároveň ORGANO aktivně podporuje osobní rozvoj svých distributorů a přispívá k rozvoji komunit na celém světě.
Co firma vyrábí a jaké problémy řeší
ORGANO je známá svými prémiovými produkty založenými na léčivých účincích houby Ganoderma. Mezi nejznámější produkty patří káva, čaj, horká čokoláda a doplňky stravy. Tyto produkty jsou navrženy tak, aby pomohly zlepšit zdraví a celkovou pohodu jednotlivce. Ganoderma je tradiční čínská houba známá svými pozitivními účinky na imunitní systém, metabolismus a celkovou vitalitu.
Kultura a komunita firmy
ORGANO je více než jen firmou; je to globální komunita lidí sdílejících společné hodnoty a cíle. Firma aktivně podporuje osobní rozvoj svých distributorů a nabízí širokou škálu školení a seminářů. Kultura firmy je založená na sdílení a vzájemné podpoře. Distributoři ORGANO jsou podporováni v jejich snaze dosáhnout osobního a profesionálního úspěchu, a to nejen prostřednictvím finančních odměn, ale také prostřednictvím vzdělávacích programů a mentoringu.
Působení a výsledky na trhu
ORGANO působí ve více než 50 zemích na světě a je jedním z nejrychleji rostoucích hráčů v odvětví MLM. Nabídka produktů se těší obrovskému úspěchu a firma se může pochlubit miliony spokojených zákazníků po celém světě.
V roce 2019 dosáhla firma obratu v hodnotě více než 200 milionů dolarů. Těchto výsledků bylo dosaženo díky pevné korporátní kultuře, kvalitním produktům a silnému týmu distributorů, kteří věří v hodnoty a poslání firmy.
ORGANO je firmou, která přináší zdraví, prosperitu a osobní rozvoj milionům lidí po celém světě. A to je její největší úspěch.
MLM SUMMIT ZDARMA
(už v Neděli od 17 do 23 hod)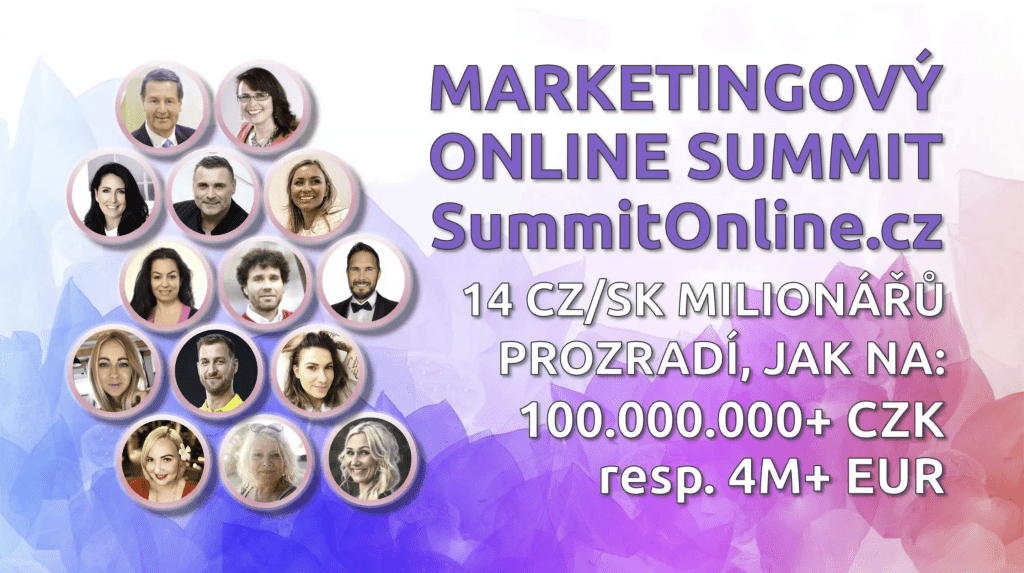 Honem, brzy vysíláme! Zbývá: