DALŠÍ ROČNÍK NEZÁVISLÉ MLM AKADEMIE
BE International je globální multi-level marketingová firma, která se zaměřuje na výrobu a distribuci kvalitních zdravotnických a životních styl produktů. Firma byla založena v roce 2017 a od té doby se rozrostla do mnoha zemí po celém světě, včetně Malajsie, Singapuru, Bruneje a Hongkongu.
BE International je známá pro svou silnou filozofii a hodnoty, které jsou založeny na péči, integritě a profesionalitě. Firma si klade za cíl poskytnout všem svým členům možnost rozvíjet jejich vlastní podnikání a dosáhnout finanční nezávislosti. Firma také důrazně věří v poskytování produktů a služeb, které skutečně přinášejí hodnotu svým zákazníkům.
BE International se specializuje na vývoj a distribuci řady produktů v oblasti zdraví a životního stylu. Mezi její klíčové produkty patří doplňky stravy, zdravotnické výrobky, kosmetika a produkty pro osobní péči. Firma tvrdí, že její produkty jsou navrženy tak, aby řešily mnoho běžných zdravotních problémů, které lidé dnes čelí, jako jsou stres, nedostatečná výživa a nedostatek energie.
Kultura a komunita BE International je jedním z klíčových aspektů jejího úspěchu. Firma vytvořila silnou komunitu členů, kteří se vzájemně podporují a sdílí své zkušenosti a úspěchy. Firma také nabízí širokou škálu vzdělávacích materiálů a školení, aby pomohla svým členům rozvíjet jejich dovednosti a znalosti.
BE International je na trhu od roku 2017 a od té doby dosáhla řady významných úspěchů. Firma tvrdí, že má více než 100 000 aktivních členů po celém světě a dosáhla obratu v hodnotě více než 100 milionů dolarů. Firma také získala řadu ocenění a uznání za svůj přínos k rozvoji multi-level marketingového průmyslu, včetně ocenění "Best MLM Company of the Year" od World MLM Council.
BE International je firma, která je založena na silných hodnotách a filozofii a která je hrdá na svou nabídku kvalitních produktů a služeb. Firma je odhodlaná podporovat své členy v jejich cestě k podnikání a finanční nezávislosti a věří, že její úspěch je přímo spojen s úspěchem jejích členů.
MLM SUMMIT ZDARMA
(už v Neděli od 17 do 23 hod)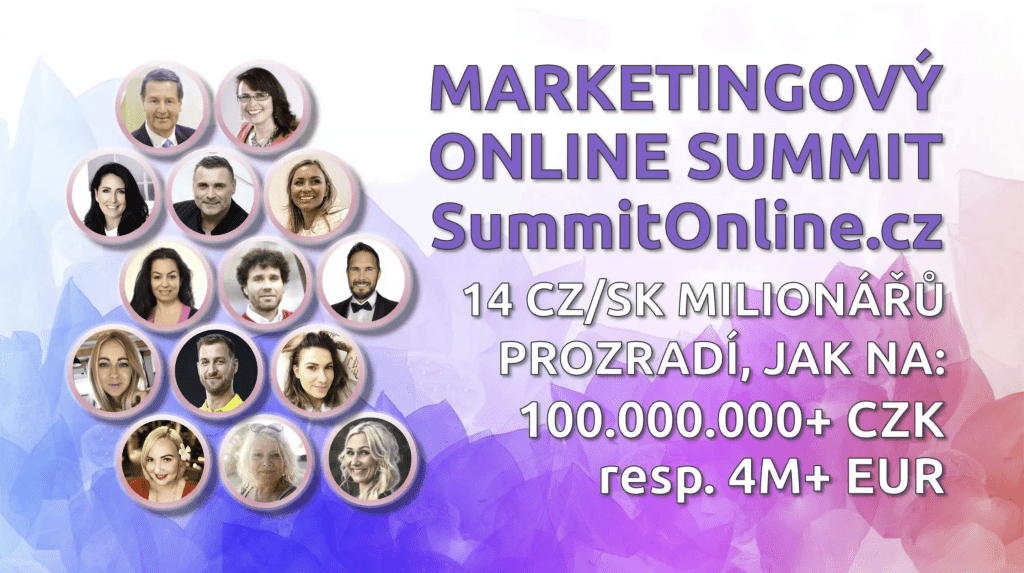 Honem, brzy vysíláme! Zbývá: