DALŠÍ ROČNÍK NEZÁVISLÉ MLM AKADEMIE
Multi-level společnost GEMINI: Přesahujeme hranice obchodování
Multi-level obchodování, označované také jako síťový marketing, je obchodní model, který se zaměřuje na přímý prodej produktů nebo služeb. Jednou z firem, které tento model úspěšně využívají, je společnost GEMINI.
GEMINI je předním hráčem na trhu s multi-level obchodováním již více než 20 let. Jejím hlavním cílem je vytvářet hodnoty, které lidem pomáhají zlepšovat kvalitu jejich života. Filosofií firmy je poskytnout lidem příležitost k seberealizaci a finanční nezávislosti, a to prostřednictvím široké škály produktů a služeb.
Společnost GEMINI se zaměřuje na produkci a prodej vysoce kvalitních spotřebních zboží, včetně kosmetiky, ošetření pokožky, zdravotnických potřeb a dalšího zdraví prospěšného zboží. Své produkty nabízí prostřednictvím svého rozsáhlého sítě distributérů po celém světě.
GEMINI také nabízí unikátní řešení pro lidi, kteří hledají cesty, jak rozvíjet svůj vlastní podnikatelský záměr. Firma nabízí rozsáhlé školení a podporu pro své distributory, pomáhá jim vybudovat vlastní obchod a dosáhnout finanční nezávislosti.
Kultura společnosti GEMINI je založena na hodnotách jako je integrita, důvěra a vzájemná podpora. Celá firma považuje svou komunitu distributérů za jeden velký tým, který společně pracuje na dosažení společných cílů.
GEMINI je globální firma s působností ve více než 50 zemích po celém světě. S více než milionem aktivních distributérů je GEMINI jednou z největších a nejúspěšnějších společností v oblasti multi-level obchodování.
V roce 2020 dosáhla společnost GEMINI obratu v hodnotě přes 2 miliardy dolarů. Tato čísla jasně ukazují, jak je GEMINI úspěšná a jaký má vliv na trhu.
GEMINI je více než jen společnost zaměřená na prodej výrobků. Je to společnost, která se snaží podporovat své distributory v jejich snaze o seberealizaci a finanční nezávislost. Ať už jste konzumentem, který hledá kvalitní produkty, nebo někým, kdo hledá příležitost k vlastnímu podnikání, GEMINI vám může nabídnout řešení.
MLM SUMMIT ZDARMA
(už v Neděli od 17 do 23 hod)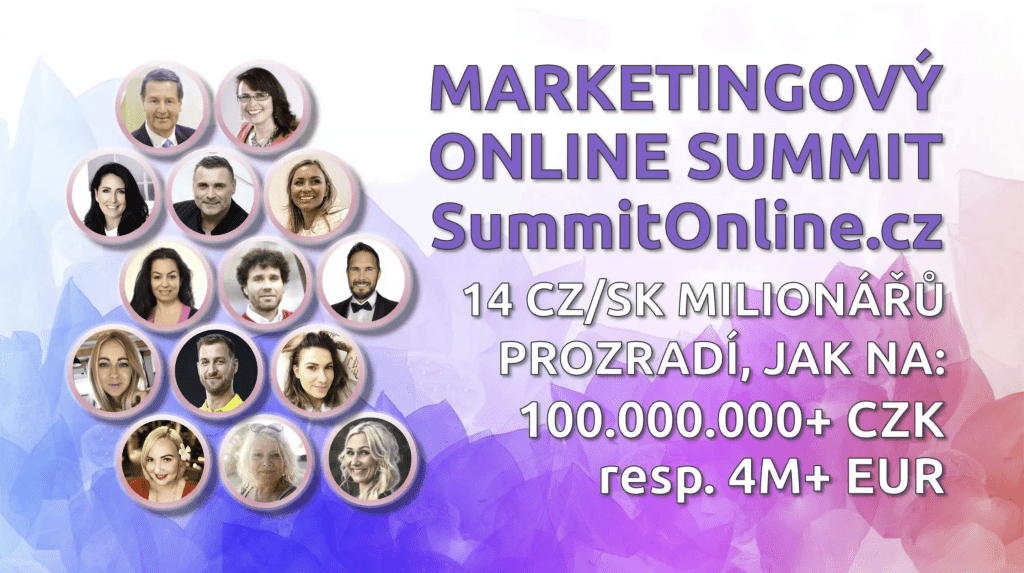 Honem, brzy vysíláme! Zbývá: